Hours
Monday-Friday: 9a.m.-6p.m.
Saturday: 9a.m.-2p.m.
Sunday: Closed
Contact
Phone: 912-966-5665
Fax: 912-966-1985
Address
5204 Augusta Rd
Garden City, GA
31408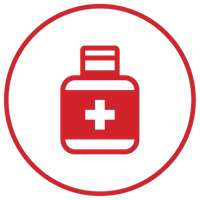 Services
Home Delivery (For patients within 5 miles of the pharmacy, $4 delivery fee.)
Medication Adherence
Durable Medical Equipment
Med Synchronization
MTM Services
Dollar Section
Wound Care
Full Line of Over-the-Counter Items Available
Convenient Drive-Thru Available for On-the-Go Service!
Available Now: