Hours
Monday-Friday: 8:30a.m.-6p.m.
Saturday: 8:30a.m.-1p.m.
Sunday: Closed
Contact
Phone: 912-754-6444
Fax: 912-754-1704
Address
504 North Laurel Street
Springfield, GA
31329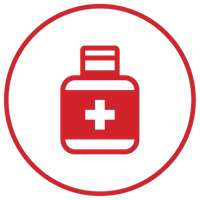 Services
Home Delivery (For patients within 5 miles of the pharmacy, $4 delivery fee.)
Medication Adherence
Durable Medical Equipment
Med Synchronization
MTM Services
Office Supplies
Greeting Cards
Candles
Jewelry
Baby Products
Wedding Gifts
Home Decor
Dollar Section
Wound Care
Gifts and Seasonal
Full Line of Over-the-Counter Products!
We Also Offer: